About Us
MyPro Construction provides much more than the products installed. We are very intentional in infrastructure growth to properly support our construction production. Each relationship developed is centered on MyPro's Company Culture. This includes how we onboard team members, the labor force behind our production, supply companies, and manufactures we partner with.
This proven process has been established by high level council and mentoring on a consistent basis. Being intentional on implementing a positive and encouraging work environment has given MyPro the platform to legitimately provide top-tier service to our local market.
Providing Proper Solutions is a focal point. That specifically holds MyPro accountable to offering roof tune ups, roof repairs, or roof replacements. That is the lens MyPro demands for its infrastructure to view each inspection on what solutions are recommended.
We look forward to connecting!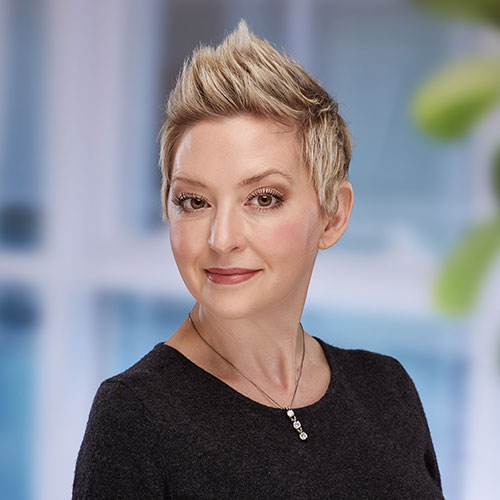 Tiffany Corbin
Thankfully, Tiffany is the first face you see when you visit MyPro's headquarters in Arlington, the first voice you hear when calling and the quick response via email within MyPro's infrastructure!
Tiffany loves keeping our team organized and on track with the same love and support she provides her family.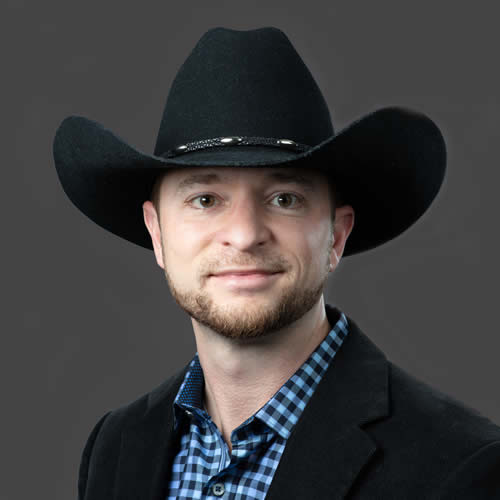 Josh Conatser
Visionary
Josh Conatser grew up under the roof of an insurance agent. His father, a highly respected State Farm agent with superior accolades, instilled Professional and Ethical principles, alongside a laser focused work ethic of time management and accountability.
After Josh obtained a Business degree at Hardin-Simmons University, he began his journey of business and entrepreneurship.
With the support of his wife, he owned a music studio business in Irving, a landscaping company, and worked full time with State Farm for several years while traveling in a rock band as a drummer.
After switching to the roofing & construction side of insurance, he found an extreme fascination in walking on steep roofs and building one of the best roofing companies in Texas!
Understanding how different roofing systems work, identifying fantastic partners, and championing MyPro's Company Culture is his passion and drive!
Work hard/Play hard – in his free time, Josh enjoys hunting, surfing, daddy/daughter dates, family & friend gatherings and music.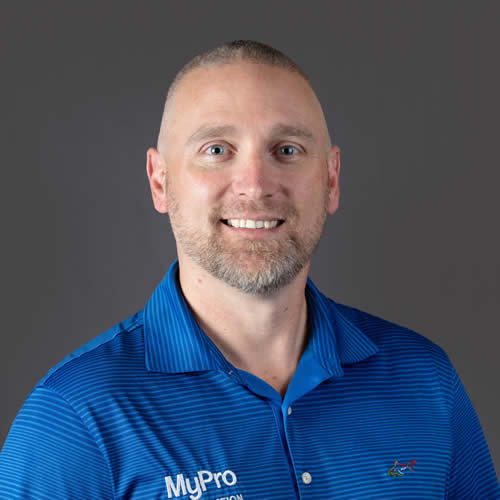 Bobby Andrews
General Manager
Bobby Andrews is an avid hunter and father of 1, who grew up in Irving, Texas. Shortly after high school, he entered the construction world. Learning many trades from interior trim carpentry to custom fabricating kitchen countertops, he gained experience at a young age to continue his career in the construction field. After getting into the flood and fire restoration side of the industry, he gained more experience in dealing with Insurance companies and property mitigation.
In 2012, Bobby decided that roofing and construction was a better fit for his abilities to work closely with customers and crews and became a valuable team member to MyPro Construction.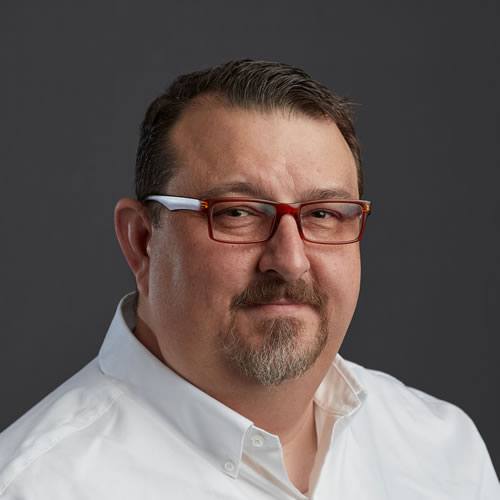 Byron Jackson
Integrator / Company Chaplain
Byron Jackson is MyPro's Integrator, Business Developer and Company Chaplain. Byron's primary focus is the health of the MyPro leadership team, organization, and staff. He helps the owner of MyPro champion the Company Culture throughout the organization, with our business partners, and to our customers.
He has 20 plus years of staff leadership experience in pastoring churches and 20 plus years of home renovation experience in the real estate investment market. In addition, Byron has experience as a project manager and Business Developer for a commercial construction company serving school districts and municipalities throughout the Dallas Ft. Worth area. Byron is sexy and he knows it.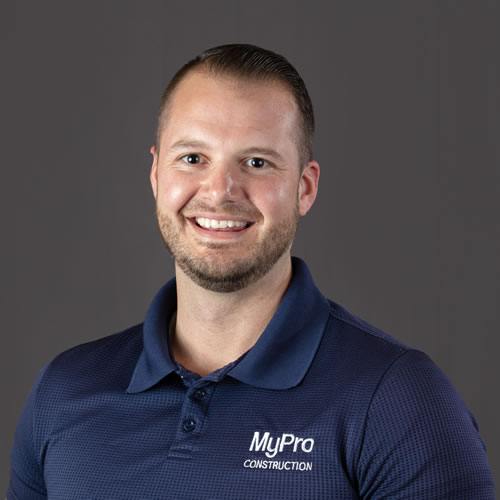 Michael Colglazier
Project Manager
Michael was born in Midland, Texas and raised in DFW. For 10 years, he worked in fine dining before finding a career that he loves at MyPro in 2018.
He is an avid tri-athlete and has been competing in Ironman competitions around the world since 2016. In 2019, he met Elena and her son Gio, and after a wonderful year, they got married during a beautiful ceremony in Arlington, Texas.
Michael's ability to problem solve and find clarity in unexpected construction situations is a super strength MyPro is honored to utilize.
A strong work ethic and consistency in doing the right thing is a proven trait Michael has exhibited in MyPro's organization.
Colin Colburn
Project Manager
Colin Colburn's most previous experience is as an Insurance Agent for 8 years. The experience and knowledge gained from this has catapulted his ability to navigate through insurance related construction projects.
Being a former Assistant and Head Tennis Pro at various country clubs ensures his drive and ability to be above average and work hard for success.
Over the last 30 years, Colin's management and communication skills were established during his management position at the Brazos Valley Telephone System Station and exponentially fine tuned along the way as a Worship Pastor and Music Minister!
MyPro is blessed to have a man of this caliber on board to help champion the Company Culture and provide proper solutions to our customers.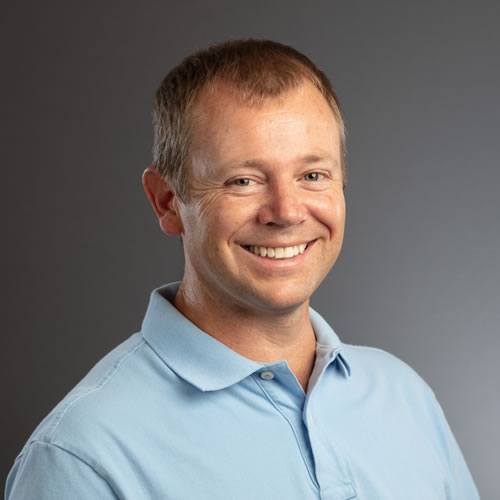 Darren Holt
Project Manager
Darren Holt is passionate about helping people. He truly enjoys the opportunity to learn about a person's dream and help them develop that dream into reality. Before coming to MyPro, he was a builder of high-end luxury homes. Darren has a unique angle and the experience to integrate the right solutions—no matter the size of any project. Darren has acute attention to detail and adds maximizing value for each homeowner.
Darren and his wife are Red Raiders who love to eat, enjoy the outdoors, watch their four kids play soccer and take their dogs on long hikes.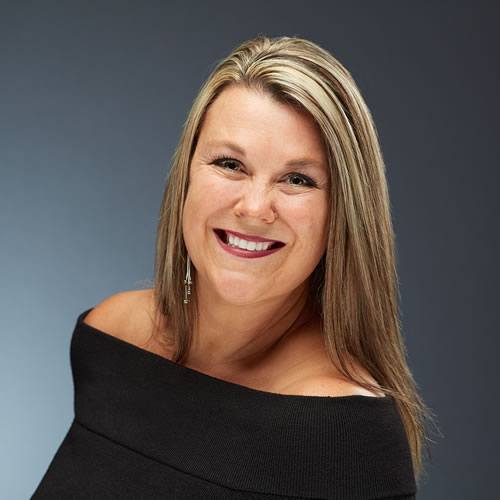 Kim Stewart
Culture Champion/Marketing
Kim Stewart is the firecracker of MyPro! Her communication and relationship skills are bar none. Kim helps connect the dots. She is heavily connected within MyPro's target market within the DFW area.
Since 1994, Kim has been a predominant radio voice for multiple major radio stations that has tickled the ears and emotions of millions of listeners.
Kim has a burning desire to help less fortunate children and communities worldwide and has designed and implemented strategic efforts to help others.
Her love for helping others, creativity, and positive energy is valuable asset to MyPro's team!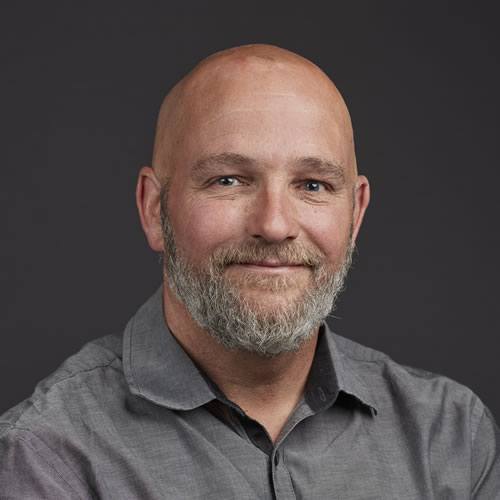 Russell Polk
Project Manager
Russell Polk is a husband to Dana, a father to Andy and Jack, and born and raised in Irving, Tx. Before returning to Irving, Russell spent a few years in the Texas panhandle where he began his professional journey.
30 years ago, Russell started in the construction and renovation business. For 7 years, he was the "do it all" guy. He built everything himself from the ground up, learning each trade as he went. His experience gave him the knowledge of each moving part of a project.
Over the next decade, Russell joined two of the top builders in DFW working as a production manager. He was able to develop systems and procedures to produce high quality work in a timely and efficient manner.
For the past 13 years, he has owned his own construction business. Wearing all the hats, doing all the work, and putting out all the fires by yourself is an exhausting life to live.
Recently, and after much prayer and consideration, Russell joined the MyPro team! "MyPro provides the same level of integrity and professionalism that I expect coupled with a support system." MyPro's Company Culture and support has allowed him to spend more time with his family and enjoy the qualities of life!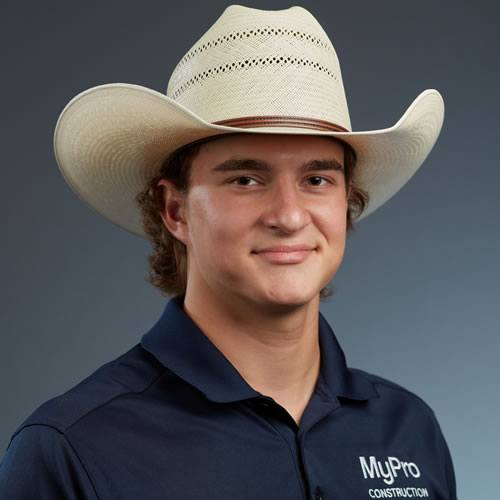 Cole Jackson
Intern/PM
Cole Jackson is the newest addition to MyPro's infrastructure. As an intern, Cole is learning the intricacies of how to identify problematic issues on existing roofing systems and find solutions. Learning from the "ground up philosophy" is the best way to establish a lifelong career in this industry.
Cole's long term aspirations are to complete college and continue as a full-time MyPro man to provide a solid career path to support his future endeavors.
His above average work ethic and responsibility strengths have proven to be a wonderful addition to MyPro's team. Having a trustworthy set of eyes and ears on site allows MyPro's operations and logistics to execute on the highest level!